Whether a special occasion in the name of a wedding, birthday party, an anniversary celebration or just a simple corporate event, the choice of a catering service provider and how the whole catering process remains to be a critical part of the whole event planning.
You will find that there are a number of food choices when selecting outside caterers to cater for the available guests at your event; some good and some downright bad! Obviously cost or the budget of the whole event will also remain to be a main factor to consider. However, with careful planning you will be able to maneuver around it and have everything in place just before your guests arrive.
Outside caterers such as Old Barn Event Catering can manage everything up to and including cleaning up after the event apart from just providing the best variety of delightful and mouthwatering foods. The use of outside caterers is rapidly growing among corporate event organizers and wedding planners, as it means your event can be as unique as you wish.

Choosing a caterer and finding the right one to take care of all your catering Armagh needs at your event remains to be the lynchpin of a successful event. How to choose a caterer Northern Ireland will help you both asses your catering needs and find a caterer who can meet them. In order to achieve these two, there are factors to be considered before you settle for any particular provider. First and foremost, before you decide to engage the services of any catering company in offering outside catering services you should compare quotes and menus from several caters.; Make sure that each one has one some awards, such as our own Ulster Tatler Chef of the Year award 2012. And  most crucially, when you have gotten to the booking stage, make sure that the catering company are comfortable with you coming in and having a tasting. For us that is easy, as we have a busy restaurant in which to invite our potential clients in, and they can see how we operate in our normal working environment
Another factor to consider is how much food is to be served at the function and how well can the chosen caterer handle the whole process. Of course, first you must have a rough idea or an exact number of how many people are to grace the event. However, length of the event should also be kept in mind, as the type of event and the type of food to be served. Any experience caterer will be abale to effortlessly guide you through these and any other questions which you may have....if in doubt, always make sure to ask......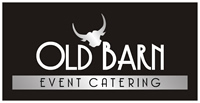 Other factors include the following:
·       Can the caterers manage more than just cooking and serving food? Ask your caterer if in the catering package there is also the inclusion of either music, rentals, invitations, entertainment etcetera and ascertain if they can deliver this of course with a reasonable price.
·       Consider the menu choices if they reflect your needs and the needs of the guests who are attending the event. If the event for example is a wedding, then the menu should be able to accommodate the different tastes and styles that will be present at the function. To ascertain the quality of their service, you can even ask for sample menus from previous similar events that they have catered.
After the review of all the above factors, narrow down on the available choices of wedding caterers Northern Ireland Narrow down the choices basing on the budget, experience with similar events, references and recommendations from their recent client plus personal compatibility. This is important since you will rely on the caterer to make live an impression that will last.